CDL A OTR Dry Van Drivers in South Eastern States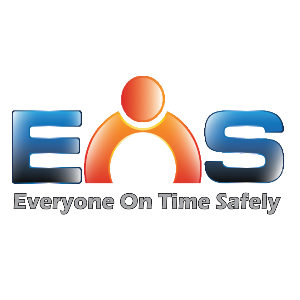 | | |
| --- | --- |
| Company: | EOS Trucking |
| Phone number: | 800-411-5840 |
| Driver type: | Company Driver |
| Equipment type: | Dry Van |
| Job type: | Over the Road |
Apply to EOS Trucking
Take the next step in your trucking career today! Complete our safe, secure, and fast application process and apply to EOS Trucking! Once you've completed your driver profile you can apply to additional truck driving jobs with a single click!
Apply Now!
Sign In to Apply
About This Job at EOS Trucking
EOS Trucking, Inc. is hiring CDL A OTR Dry Van Drivers in the South Eastern States to drive throughout the contiguous United States. EOS Trucking is also hiring drivers from Mid-South Central and Midwest States; these drivers are also encouraged to apply.
 The Beech Family has been in the trucking business since 1981. EOS is now a third-generation, family-operated, trucking company out of North Little Rock, AR. Our company is built upon the core values of kindness, respect, loyalty and continuous efforts to improve.
Our owner, Harvey Beech says: "What makes things work so well at EOS is that everyone has the spirit of Forrest Gump and Bubba. We must all be able to lean on and depend upon one another at all times!" We believe a safe fleet is a result of people that take pride in their performance. Our staff is made up of almost all seasoned trucking veterans that have multiple years of service with the Beech Family. We currently have four former drivers playing vital roles in our operations staff. Our name speaks to the value we lay on the safety of our employees and the community around us. Everyone On-Time Safely means just what it says.
Compensation:
Achievable take-home pay: $1,600 - $1,800 per week

Drivers are paid 60 CPM with 2,800 – 3,200 average miles weekly

Drivers are paid a $10K sign-on bonus paid at 10 CPM (driver will make 70 CPM for the first 100K miles)

Additional Pay:

Detention Pay
Breakdown Pay
Inspection Bonus: The amount varies based on the level of inspection ($350, $150, $100)
Safety / Hours of Service Bonus: $100
Employee Referral Bonus: $1,500 (no cap)

Weekly pay via Direct Deposit
Benefits & Perks:
Great company benefits starting on the 1st of the month following orientation class:

Full Medical Insurance – Blue Cross Blue Shield
Delta Dental and Vision Insurance
EOS Company Paid Life Insurance - $20,000
Short/Long-Term Disability Insurance
Paid Orientation

2-day program starting Monday or Wednesday
Classes held in North Little Rock, AR
Drivers will receive $75/day-$150 total for orientation

This payment is provided via EFS card once the driver is seated in a truck

Meet our team: Payroll, Dispatch, Safety & Shop!
All expenses paid: travel, lodging, and any meals

401K with 3% match – offered after 6 months of employment
1-week paid vacation after 1-year of working for EOS
Take Your Truck Home Program

Drivers must have safe & secure off-street parking
Yard Parking is available at the Little Rock, AR terminal

Lease to Purchase opportunities
Rider Policy - $16/month
Pet Policy – $500 deposit paid at $50. This deposit is non-refundable

No weight limit. No more than 1 cat.
Home Time, Route & Schedule:
Home Time: Every week out is a day home!
Schedule: Minimum of 2 weeks out at a time
Route: Most routes run throughout the Southeast, South Central, and Midwest Regions. Drivers' routes can vary and take them anywhere throughout the contiguous United States. No NYC and very little NJ.

We run heavily in and out of the following states: AL, FL, GA, IL, KS, MI, MN, NC, NE, OH, SC, TX, VA, WI
Routes are NOT dedicated, you will run routes outside of your given Region

Freight: Dry Van-Customer Loads

We are very heavy in the food, medical, beverage, and toiletry-grade paper packaging business
Minimal Deadhead miles

Level of Touch: 70-75% Drop & Hook Trailers

We pre-plan customer-based freight (2-3 loads deep most times) which means you will not be sitting at docks or waiting for loads to be dispatched out to you!
About 80% - 85% of our freight is contracted freight through a total of FIVE companies – that makes it all *No Touch Freight*
Equipment:
All 2020 – 2024 Freightliner's, Mack's, Peterbilt's, Kenworth's & Volvos
Automatic Transmission
All are equipped with a TRIPAC APU, inverter, and mini fridge!
PrePass and QUALCOMM (e-log) provided
Governed Speed: 65 on foot and 68 on cruise
Outward-facing cameras activated on incident
Qualifications:
Must have a CDL A License
Must be at least 25 years old and have a minimum of one year verifiable CDL A OTR driving experience
0 DUI/DWIs in last 7 years
3 preventable accidents in the last 3 years; willing to review if there are more
Must meet Department of Transportation (DOT) testing and physical requirements and be knowledgeable of DOT regulations
Must be able to pass a required pre-employment drug screen
Hiring Radius: EOS is hiring Drivers' from Southeast, Mid-South Central, and Midwest States

Drivers in the following states are highly encouraged to apply: AL (northern portions), AR, FL (Pensacola area only), GA (northern portions), IA, IL, IN, KY, LA (northern portions), MI, MN (Southern portions), MO, MS (northern portions), NC, OH, PA (Pittsburgh & Philadelphia only), SC, TN, TX (eastern portions), WI (southern portions), WV (state-line drivers only)
Additional Detail On How We Run:
Our lanes are flooding the eastern half of the United States (NO NYC). We are very heavy in the Midsouth, Midwest, and Southeast. We are very dense with 8 customers and have trailer pools established with all of our customers so our drivers go to a lot of the same places while dropping and hooking 70-75% of the time. This allows us to maximize our drivers' tire turning time and minimize waiting at customers. Due to having so much customer contracted freight, our drivers stay preplanned on at least 2 loads daily. Our operations staff stays on their toes to make sure we stay ahead of our drivers with freight!
.
This job search is being conducted by Drive My Way (www.drivemyway.com) on behalf of Company.
Click to Apply
Expediting Experience Required?
No, we do not require that applicants have expediting experience.
DMV Record
| | |
| --- | --- |
| Hire a driver who has had their license suspended or revoked: | No |
| Hire a driver with a DWI or DUI: | No |
Click to Apply
More Driving Jobs at EOS Trucking