CDL A Owner Operators Contracting Nationwide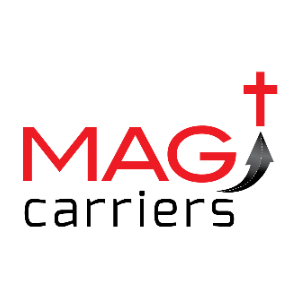 Apply to MAG Carriers, LLC
Take the next step in your trucking career today! Complete our safe, secure, and fast application process and apply to MAG Carriers, LLC! Once you've completed your driver profile you can apply to additional truck driving jobs with a single click!
Apply Now!
Sign In to Apply
About This Job at MAG Carriers, LLC
MAG Carriers, LLC is partnering with CDL A Owner Operators who want to manage their own business, make 90% of gross revenue for each load, run under our authority, and let us handle the all the administrative work!
We provide owner operators with the independence and support you need so you can focus on growing your business. You book your own loads and negotiate the rates that you are paid. We maintain your log files, billing, collections, safety requirements, and assist you in resolving problems with shippers, receivers, or brokers. You go home when ready and stay as long as you want to stay.
No Forced Dispatch | Complete Flexibility | Independence & Support
Compensation: 
Top Owner Operators can make $30,000 or more a month!
Total settlements include:

90% of the gross revenue for each load

All loaded miles paid
Must negotiate additional rates with broker. Will assist if need.

 Additional Incentives:

Driver Referral Bonus: $500 for drivers that stay on for over 3 months

Escrow Account required to cover the following:

$1,350 per leased truck and $1,000 if using a MAG trailer
Once you are up and running, we deduct $200 a week until the total is paid.

Start-up cost charged to you: $238.30

When you start, you will be charged for our cost in leasing you on. This includes— Running your PSP- $10, Decals- $25, DSI- $140, Credit/Background Check- $61.80, HUT- $1.50.

Get paid Friday for all loads turned in by Tuesday
Highlights:
Operating under MAG Carriers, LLC authority with no forced dispatch
Owners book your own loads. Make a schedule that's fits your lifestyle and financial goals
Required cargo and liability insurance under our authority (not optional): $138.45 per week processes directly out of settlement through McLeod.

Owner deductible- $2,500 per claim
MAG deductible- $25,000 per claim

Other insurance coverage required to operate under our authority include: Occupational Accident Insurance for every driver and Non-trucking Liability Insurance for every truck. Basic physical damage coverage is recommended.

Voluntary provider options will be made available.
If Owners choose to obtain coverage for themselves and/or their drivers, MAG must be added as a certificate holder and a copy of the certificate of insurance must be provided

Provided by the Company:

Process all billing and collections
Compute and file your fuel taxes
Fuel card with top tier discounts at all national chains
Free load boards with all major brokers! Group discount available with Internet Truck Stop
Rider program with appropriate paperwork and pets welcome

Voluntary Programs:

Trailers available for rental or lease purchase

Rentals:

We charge 7% of each load to rent a trailer. MAG is responsible for all wear and tear maintenance and insurance. You hit a bridge or curb a tire; you are responsible for the repairs.
After reaching the $30,000 gross, you have the option of renting the trailer for a flat $150 per week and you are responsible for all maintenance on the trailer.

Lease Purchase:

After reaching the $30,000, you can go on a list to lease-purchase the trailer from MAG at $150 per week.
We will lease-purchase the trailer to you at our total cost and finance it for 10%. You are responsible for insurance and all maintenance. 

Insurance Coverage Options available:

Group rates on Bobtail & Physical damage available through First Guard
Occupational Accident Insurance Coverage through Blue Star/ Crum & Forster: $30.50 per driver per week
Non-Trucking Liability through First Guard: $8.08 per driver per week
Basic Physical Damage through First Guard: $.0028 times equipment value, plus $10 will give you the monthly premium. We then break that down to the weekly cost for deduction.

Owner deductible- $1,000 per claim
Includes extended towing for accidents
Physical damage is not required except by lien holders if you have a loan on your equipment

Optional Additional Coverages (Not included but can be added a-la-carte)

Glass/Windshield: $30 per month, no deductible
Loan Gap: $10 per month, $500 deductible, $10,000 limit
Truck Rental Reimbursement: $10 per month, $100 deductible. Covers $100 per day for up to 14 days
Home Time, Route & Schedule
Home Time: Choose your own home time
Routes & Schedule: Book your own loads and set your own schedule
Haul Types: Majority are Dry Van, but can also be Reefer, Step-Deck or Flatbed with 3 years of verifiable experience
Combination of live load and unload and touch freight depending on load you choose
Equipment Required 
Vehicle must pass our MAG DOT inspection
Outward facing cameras
.
This job search is being conducted by Drive My Way (www.drivemyway.com) on behalf of Company.
Click to Apply
Expediting Experience Required?
No, we do not require that applicants have expediting experience.
Hiring Area By State
A
B
C
D
E
F
G
H
I
J
K
L
M
N
O
P
Q
R
S
T
U
V
W
X
Y
Z
a
b
c
d
e
f
g
h
i
j
k
l
m
n
o
p
q
r
s
t
u
v
w
x
y
Alabama
Arkansas
Arizona
California
Colorado
Connecticut
Delaware
District of Columbia
Florida
Georgia
Iowa
Idaho
Illinois
Indiana
Kansas
Kentucky
Louisiana
Massachusetts
Maryland
Maine
Michigan
Minnesota
Missouri
Mississippi
Montana
North Carolina
North Dakota
Nebraska
New Hampshire
New Jersey
New Mexico
Nevada
New York
Ohio
Oklahoma
Oregon
Pennsylvania
Rhode Island
South Carolina
South Dakota
Tennessee
Texas
Utah
Virginia
Vermont
Washington
Wisconsin
West Virginia
Wyoming
Click to Apply
DMV Record
| | |
| --- | --- |
| Hire a driver who has had their license suspended or revoked: | No |
| Hire a driver with a DWI or DUI: | No |
Click to Apply
More Driving Jobs at MAG Carriers, LLC