CDL A Regional Dry Van Driver in OH, IN, IL, MO & AR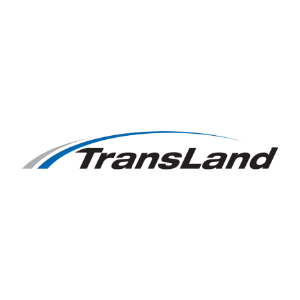 | | |
| --- | --- |
| Company: | TransLand |
| Phone number: | 800-411-5840 |
| Driver type: | Company Driver |
| Equipment type: | Dry Van |
| Job type: | Regional |
Apply to TransLand
Take the next step in your trucking career today! Complete our safe, secure, and fast application process and apply to TransLand! Once you've completed your driver profile you can apply to additional truck driving jobs with a single click!
Apply Now!
Sign In to Apply
About This Job at TransLand
TransLand is hiring CDL A Regional Dry Van Company Drivers in OH, IN, IL, MO & AR Home weekly. Family owned and operated for more than 41 years, TransLand is a Midwest based truckload carrier that provides long and short haul services our customers across the U.S.
Recognized as one of the 2023 and 2022 Best Fleets to Drive For, TransLand drives with a passion and a purpose for our people and is committed to their success.   TransLand is Driving a Purpose. Find your purpose, a place to call home, a lifelong career, and life to go with it – join our team today!
Compensation
Average Annual Pay: $54,195

Average rate per mile- 54 CPM with incentive pay
Average weekly pay: $1,042 per week with an average of 1,943 miles per week

Bonuses:

Quarterly Incentive Bonus for Safety, Fuel Efficiency, and Hours of Service
98% of driver earned incentive pay in 2022
Top performing drivers earned an additional $1,647 per quarter
In 2022 alone we paid more than $404,000 in quarterly incentive bonuses

Driver Referral Bonus: $3,750 per driver hire
Safe Driving Bonus: 1 CPM for every mile
Longevity Bonus:

$1,000 after 10 years
$2,500 after 15 years
$2,500 + additional week of vacation at 20 years
$5,000 + additional week of vacation at 25 years

Additional Pay

Extra Stop Pay: $20 flat rate
Layover Pay: $150
Detention Pay: $15/hour
Extra Pay for Hazmat Loads: $25
Flatbed Tarp Pay: $50 to tarp, $50 to untarp
Clean DOT inspection: $25
Doubled to $50 during DOT inspection blitzes

Paid via direct deposit weekly
Benefits & Perks
Excellent benefits beginning on the 1 of the month following 60 days of employment:

Medical, Prescription Drug, Dental, and Vision coverage
Low-cost health insurance with family coverage also available
Employee Assistance Programs

Company paid life insurance
401K with company match 

100% match on first 3% contributed

50% match on second 3% contributed
Rider programs: 

Pets (cat or dog and must be 50lbs or smaller) = $250 deposit with additional $250 taken out in $50 increments of paycheck.

Deposit is returned with clean truck

Rider policy is free and immediate with experience drivers

Rider must be 8 years or older

Rider policy is in effect 90 days after a trainee has been driving solo

All riders must meet with Safety department prior to ensure safe measures will be taken

Paid 2 day In-Person Orientation: includes car rental, hotel and meals
Paid Safety Meetings

$100
Meetings are held twice a year

Career development opportunities

Multiple driving careers available:

Company: Trainee, full-time OTR, part-time OTR, trainer (with pay increase), home daily, local
Owner Operator: Independent Contractor, Lease Purchase

Driver Recognition Programs

Driver of the Month Program
Top Gun Elite Driver Program
Route, Schedule, and Home time
Route: Regional, Midwest
Home Time: home weekly
Level of Touch: No touch freight
Equipment
Late model: Mack Anthems, International LTs, and Kenworth T680s with 72' sleeper berts and refrigerators
Well-maintained equipment with top-of-the-line service center available
Qualifications
Must be at least 21 years of age
Must have CDL A license
Must have a minimum of 6 months – 1 year of verifiable tractor-trailer OTR driving experience
Stable work history
Must meet Department of Transportation (DOT) testing and physical requirements and be knowledgeable of DOT regulations
Must be able to pass a required pre-employment drug screen
Must live in OH, IN, IL, MO or AR
About TransLand
We're TransLand Proud. TransLand is honored to be awarded one of the top 20 Best Fleets to Drive For in 2022 and winner in 2023, recognized for providing an exemplary work environment for our truck drivers and employees. We're proud of what we do for our community, too. Since 2012, we've donated five cents of every mile traveled by TransLand to cancer research, an employee-inspired idea. We value and respect our team of professional drivers because we wouldn't be who we are without them.
.
This job search is being conducted by Drive My Way (www.drivemyway.com) on behalf of Company.
Click to Apply
Expediting Experience Required?
No, we do not require that applicants have expediting experience.
Hiring Area By State
A
B
C
D
E
F
G
H
I
J
K
L
M
N
O
P
Q
R
S
T
U
V
W
X
Y
Z
a
b
c
d
e
f
g
h
i
j
k
l
m
n
o
p
q
r
s
t
u
v
w
x
y
Alabama
Arkansas
Arizona
California
Colorado
Connecticut
Delaware
District of Columbia
Florida
Georgia
Iowa
Idaho
Illinois
Indiana
Kansas
Kentucky
Louisiana
Massachusetts
Maryland
Maine
Michigan
Minnesota
Missouri
Mississippi
Montana
North Carolina
North Dakota
Nebraska
New Hampshire
New Jersey
New Mexico
Nevada
New York
Ohio
Oklahoma
Oregon
Pennsylvania
Rhode Island
South Carolina
South Dakota
Tennessee
Texas
Utah
Virginia
Vermont
Washington
Wisconsin
West Virginia
Wyoming
Click to Apply
DMV Record
| | |
| --- | --- |
| Hire a driver who has had their license suspended or revoked: | No |
| Hire a driver with a DWI or DUI: | No |
Click to Apply
More Driving Jobs at TransLand