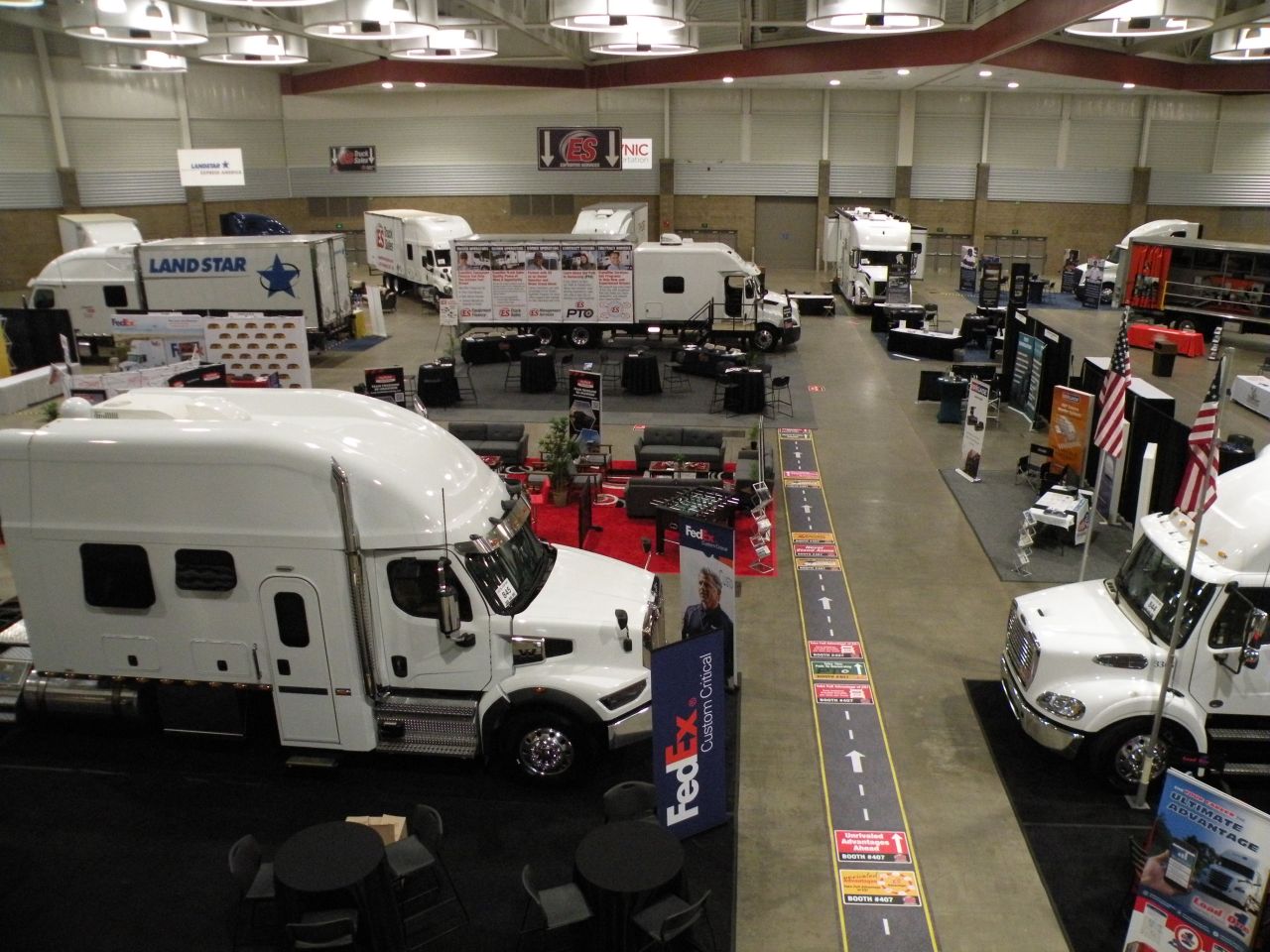 2023 Expedite Expo Preview
Fast approaching is the 22nd annual Expedite Expo at the Allen County War Memorial Coliseum in Ft. Wayne, IN.? This year?s dates are July 21st and 22nd which is a Friday and Saturday.? If you are new to the Expediting industry this is the show you need to attend.?? If you are planning on attending to learn about this niche part of the trucking industry it would be good spending some time reading up about it.? The best place to find information is on the https://www.expeditersonline.com/ website.? This site will have a forum, driver and expert?s blogs, and industry news.? So, we recommend spending time on this site and it might help you get up to speed before getting to the Expo.
Attendance to the Expo is free and you can register online until Thursday July 20th at 5pm Eastern.? After that you will have to register onsite but that is also still free.? You can register at this link: 2023 Expedite Expo Registration Link ?Your registration includes the following which is all free:? Over 50 exhibits and displays, on-site workshops, welcome BBQ, a casino night, giveaways, and drivers? choice award.? We will go into greater detail later on what we just listed.
We will be staying at the Holiday Inn across the street from the venue.? Where to stay you have multiple choices to stay.? Here is a list of hotels that the organizers have provided:? 2023 Expedite Expo Hotels Link. Overnight parking allowed on-site of the show.? It will cost you $8 a day for cars, van, pickup trucks and motorcycles.? For larger vehicles like RV?s, straight and semi-trucks are $16 per day.? ?Another option is next to the venue is the Johnny Appleseed Park which has a camp ground.? Might want to check them out if you like to camp Johnny Appleseed Park Camping Link
If you arrive early (Thursday) Load1 will be hosting a BBQ dinner.? This will be at the venue and be from 6pm-9pm.? Not just food will be had?.but a DJ will playing some tunes and there is a Cornhole tournament scheduled.? Also, some Giant Jenga for those of you who prefer that.? This is all free but if you feel offering some funds for the St Christopher Fund.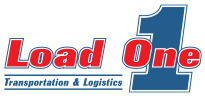 Both Friday and Saturday morning from 8:30 to 11:50 will be workshops.? These workshops are free and do not require pre-registration to attend.? Each workshop this year will only be 30 minutes in length.??
Friday:
????????? Minimize Fuel Expenses presented by Dave Schaller of NACFE will be held on Friday starting at 9:50.? He will be reviewing some of the many ways you can cut your diesel use to raise profitability.
????????? Thoughts on Fleet Ownership presented by longtime successful fleet owners Tom & Tina Evans this will be held on Friday starting at 10:30. They will be answering the question: ?What does it take to build a fleet today?
Saturday:
????????? Crash Protection 101 presented by the Law Offices of Eckert & Associates will be held on Saturday starting at 10:30.? They will explain what you need to do to be prepared ? and take the necessary steps to protect yourself after a crash!
?? ? ? ? Finding Success as an Owner Operator in a Truck presented by us Saturday starting at 11:10.? We will be sharing what we have learned over the years to be successful.? We will be in the Landstar booth 610 from 1-2 pm Saturday to answer questions and/or to continue the conversation.
Here are some pictures from last years Expo.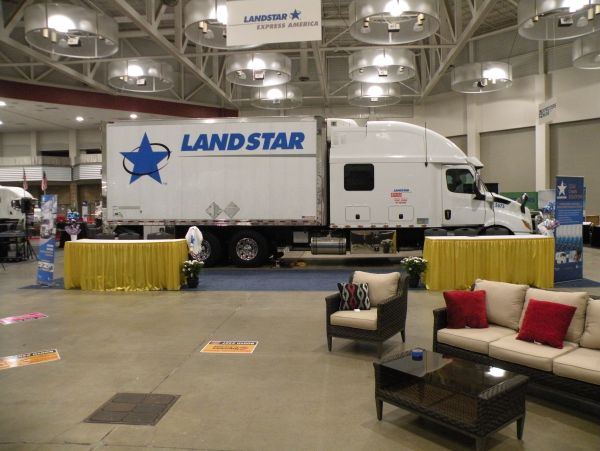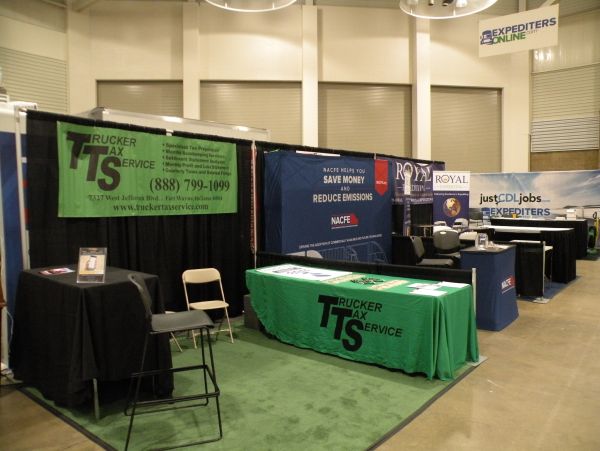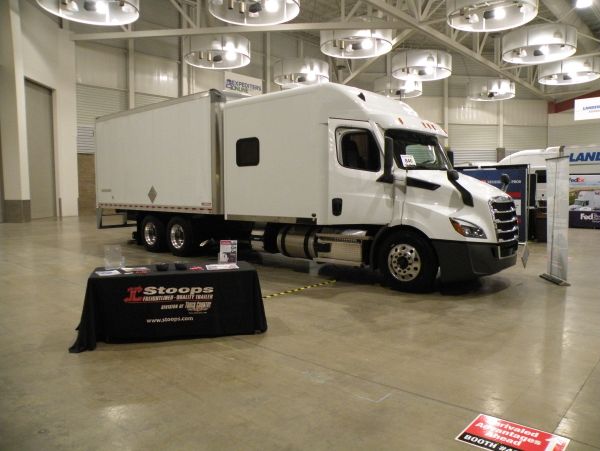 On both days after the workshops there will be a general session starting at 11:50.? Each day will cover a different topic and have a moderator and panel of experts.?
????????? Friday?s topic is Navigating the Road to Success in Trucking will be a panel discussion lead by Leah Shaver of the National Transportation Institute.
????????? Saturday?s topic is Future of Trucking.? Three industries experts will discuss the future of expediting and trucking and answer audience questions.
This year the show floor looks to have over 50 vendors.? You will be able to talk to companies that are looking for drivers, owner operators, parts, services, etc.
Sessions on the floor: These will be at 2:00pm and 4:00pm each day.
Again, this year another Casino Night.? It will be Friday night starting at 7pm and going until 10pm.? No money needed fun bucks will be provided.? You can play Blackjack, Roulette, Craps, Texas Hold?em.? A DJ will be playing toons also.? All night long door prizes will be given away (must be present to win).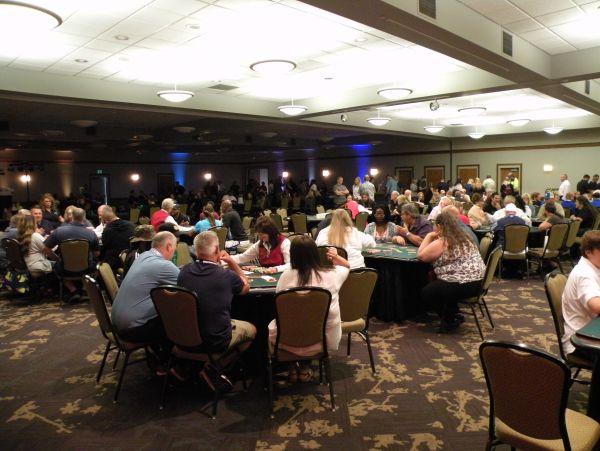 The Drivers? Choice Award, will recognize the best of the expedited trucking industry?s best with you as the judge. Vote for your favorite dealer?s truck. The excitement does not end there! Your ballot is also your chance to win one of two $500 cash prizes, one each day. You could be that ONE lucky person!? You must be present to win the cash prize.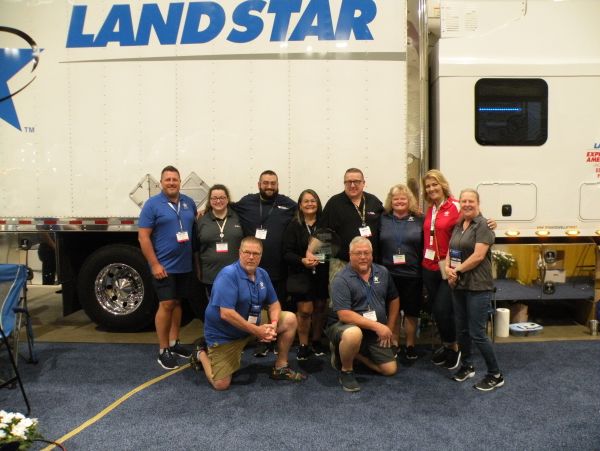 We have been attending the Expedite Expo since 2012 and have enjoyed each one that we have attended.? We always make new networking contacts and catching up with friends some that we have not seen since the last Expo.? Learn new things by attending workshops that helps us in our everyday business operations.? We hope to see you there.
?
Sandy & Stephen
We?re Burning Daylight - ?Wil Anderson? (The Cowboys) John Wayne