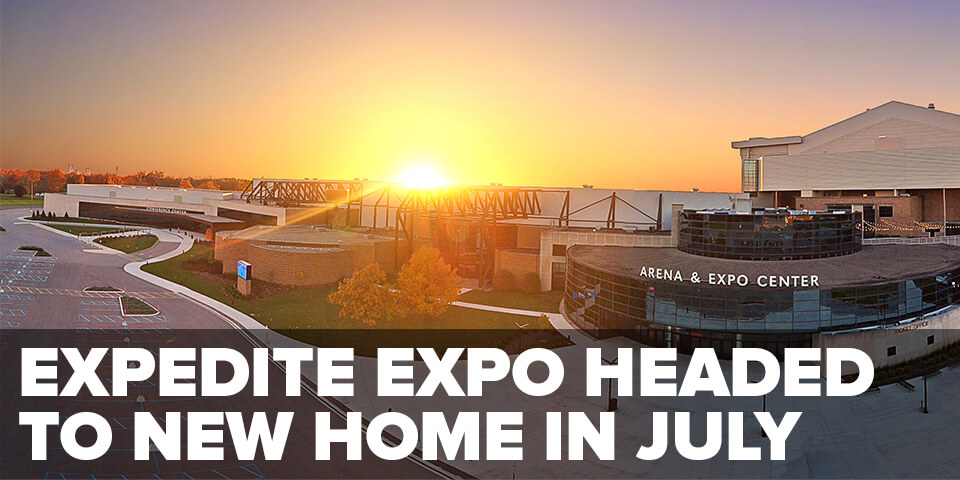 Expedite Expo Headed to New Home in July
It?s the second largest city in Indiana.
It?s the hometown of TV sitcom actresses Shelley Long (Diane from ?Cheers?) and Jenna Fischer (Pam from ?The Office?).
It?s the home of the General Motors plant that builds the Chevy Silverado and GMC Sierra pickups.
It?s known as the "City of Churches" with over 360 churches within the city limits.
It?s Fort Wayne, Indiana... And, beginning in 2019, it?s the new home for Expedite Expo.
Accommodating Growth
For the past three years, the only trade show in the world geared exclusively to the expedited trucking industry was held in Lexington, Ky. But with ongoing construction at the Lexington Convention Center, the Expo has found a new home for 2019: Allen County War Memorial Coliseum in Fort Wayne, Ind., on July 19 and 20.
Launched in 2001, Expedite Expo has grown to attract trucking attendees across North America, where they come to learn about the newest trucks, career and business opportunities, and products and services.
And the War Memorial Coliseum in Fort Wayne is well-positioned to accommodate the Expo?s growth with plenty of truck parking, a convenient location off I-69, and numerous dining and entertainment options.
Planning Your Trip
While you?re in Fort Wayne for the Expo, you can also experience the city?s biggest festival of the year: the Three Rivers Festival, which runs July 12 through the 20th. The event brings art and entertainment to nearly half a million attendees, with live music, parades, fair food, carnival rides, and local artisan craft shopping.
So, as you prepare for Expedite Expo 2019, here are some useful links to help you flesh out your trip itinerary and get the most out of your stay in Fort Wayne:
? A group rate at the Holiday Inn across the street from the Coliseum has been set up: Expo hotel
? Restaurants
? Shopping
? Entertainment
? Downtown Fort Wayne (unique shopping locations and restaurants in downtown)
? The Fort Wayne Insider Blog (?the best of the best of things to do in Fort Wayne?).
The Bottom Line: Register for FREE
While the War Memorial Coliseum in Fort Wayne may be a new home for Expedite Expo, you can still expect the high level of industry education and business networking opportunities you?ve grown accustomed to over the years.
And you can expect the same price to attend...zero.
Registration for Expedite Expo is free! And there will be ample on-site truck parking.
So if you?re looking for new ideas, education, and contacts to help you succeed in the expedite industry, register today at expediteexpo.com.
?