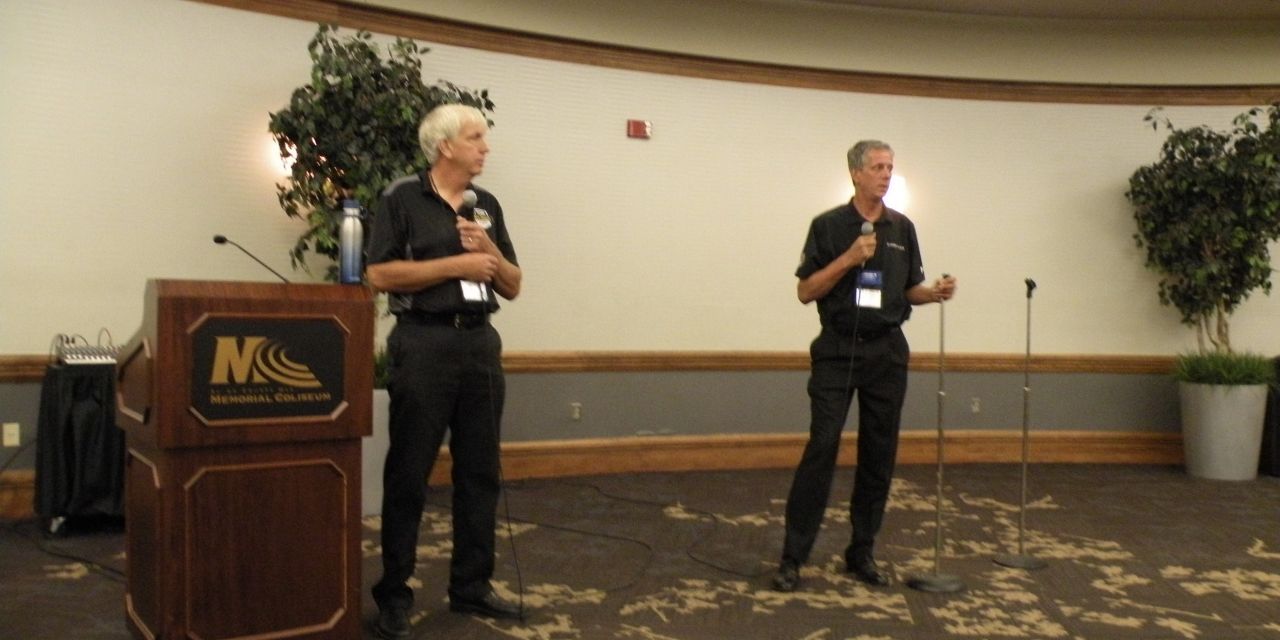 Networking = Expedite Expo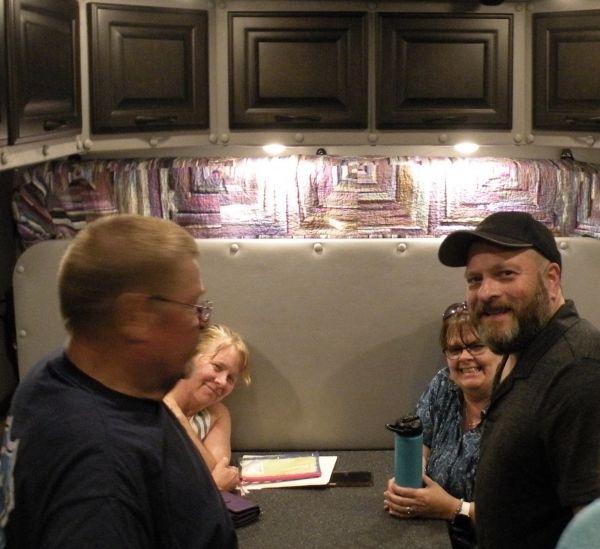 Networking inside the Cascadia ARI Sleeper
The saying ?What you put into something is exactly what you get out of it? is how we attend the Expedite Expo and I know we put in everything we have in and we take away even more.
A few of the small tips I learned:
??? You can deduct a tip left for a shower attendant
??? Tips on how to get the most out of our 2019 Cascadia
??? What to expect in the next few years in expediting
??? There is a thing called Shipt
??? Ideas on how to decorate our sleeper
??? Ideas on how to use our sleeper storage better
Networking has always been my big takeaway from the Expedite Expo.? During our time at the Expo, we were able to see friends, we only see once a year and to make new friends.? This year was no different as our truck was parked in the Stoops/ARI booth and a plethora of people toured the ARI Sleeper and talked to Bob about our spec?s.
We attended workshops to further our education, and we also spoke at workshops.? Funny how we learn while speaking and while attending these seminars. One of my favorite ways to share is the round table discussions, and this year was no different!
There are all types of people attending the Expo from people just learning about expediting, fleet owners, drivers, and those that have been doing this for many years.? This year I was able to talk to several large fleet owners about our truck and what drivers are looking for while inside the Cascadia. My favorite conversation though is with those looking to get into expediting and watching their faces as they start comprehending how our business works. I have never forgotten our first Expo and the million questions I asked a team about expediting and how much their answers helped us to make the right decision.
While at the Expo we were able to meet people we are friends with on Facebook, people who have asked us questions over the year, and to spend quality time with as many of them as possible.? We left with a lot more people having our contact info and us having more sources to go to when we have questions.? For us, the Expedite Expo is a win-win situation for everyone that attended.
The Expedite Expo is over, and as we left, we were already thinking of Expo 2020.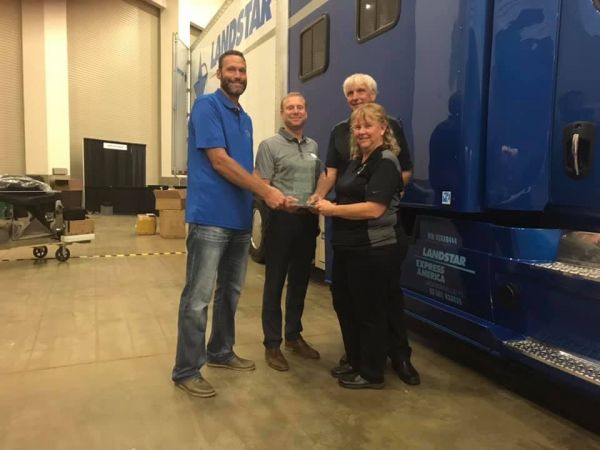 Brandon, ARI Legacy Sleeper - Nate, Stoops Freightliner, Us, Bob & Linda Caffee with the People's Choice Trophy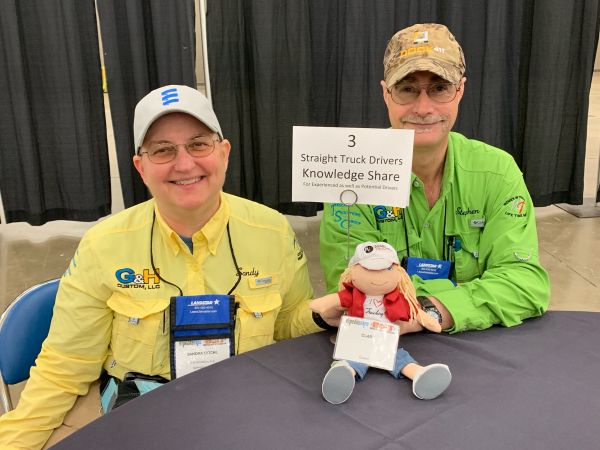 Good Friends Stephan & Sandy with Clair and their round table discussion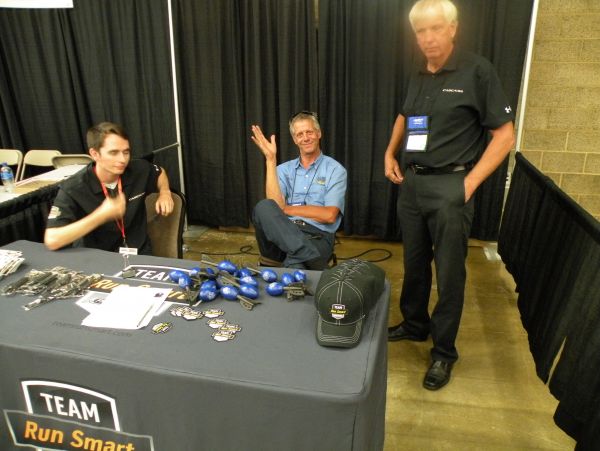 Freightliner Team Run Smart Booth - Jake, Henry, Bob?
Bob & Linda Caffee
TeamCaffee
Saint Louis MO
Expediters since January 2005
?
Expediting isn't just trucking, it's a lifestyle;
Expediting isn't just a lifestyle, it's an adventure;
Expediting isn't just an adventure, it's a job;
Expediting isn't just a job, it's a business.