CDL Truck Driver | Dedicated CTP Fleet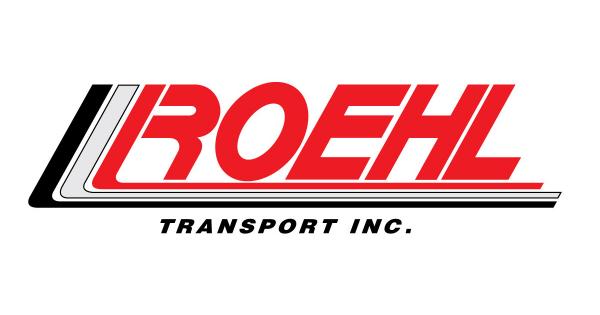 Apply to Roehl Transport
Take the next step in your trucking career today! Complete our safe, secure, and fast application process and apply to Roehl Transport! Once you've completed your driver profile you can apply to additional truck driving jobs with a single click!
Apply Now!
Sign In to Apply
About This Job at Roehl Transport
Earnings
Weekly: $1,200.00
Annually: $62,400.00

Home Time
Weekly - at least 34 hours

Special
5 cents per mile for Experienced Drivers

Hot Jobs
Let's Connect
We make it easy for you. Simply fill out this form and we'll connect & match you with the driving job that best fits your needs.

Experience:

Job Overview
Haul paper products (out and back) in the Midwest for a dedicated customer.

Get 5 cents more per mile

Ready to get more home time and run regular routes? If so, join this great new home weekly (and more) Dedicated CTP Fleet!

You'll run lanes between Eau Claire & Tomah, Wisconsin, Sterling, Illinois and Gas City, Indiana. You'll haul paper products for a dedicated customer, getting steady miles along with a steady paycheck and plenty of home time, too.

What will I get paid?
You'll make about $1,200 a week.
When will I get home?
You will get weekly time off, plus you'll likely get home several times during the week.
Where will I drive?
This is a great opportunity to drive in Wisconsin and Illinois. You'll drive out and back.
What will I haul?
Tissue and paper products.

Eligibility
Class A drivers with at least four months of recent driving experience. Some fleets may require 6 months or even a year of experience to join.

Career Opportunities
Roehl offers career paths for all levels of truck driving experience. Whether you want to change your division or fleet or work outside of a truck in a non-driving job, our size means options for you to find the career opportunity that works for you. For example, many van and refrigerated truck drivers decide to use our additional paid training to become flatbed drivers. Others choose our curtainside fleets that offer a mix of flatbed and dry van work. Other drivers find that our HOMEtime PLUS fleets, which offer the industry's best mix of home time and regular driving schedules, meet their needs. And, we have dedicated fleets that offer many unique schedule, pay and freight options as well as local truck driving jobs in some areas. Want to become a trucking company owner? We have a lease purchase option in our Owner Operator Program. You can also become a Certified Driver Trainer or an instructor. As you can see, your career path with Roehl is filled with options!

Benefits
From top pay and home time to a comprehensive benefits package, our truck driving jobs provide you and your family security and peace of mind. Our exceptional benefits are both affordable and comprehensive, and in addition to health, dental, vision and life insurances, they include things that add to your truck driving income like our Your Choice Pay Plan, paid vacation and referral bonuses. Plus, we help you retire in style because we offer a 401k plan and profit sharing. Finally, our benefits include intangibles that set us apart from other trucking companies. Our passenger (rider) policy means you can bring someone with you, and our truck driving jobs are pet friendly. And technologies, like our MyRoehl smartphone app, new equipment and outstanding, 24/7 maintenance support means you spend your work time driving and your home time at home!

About Roehl Transport and our Truck Driving Jobs
Roehl Transport provides professional truck driving jobs for those who are looking for a long-lasting career with a forward-thinking, driver-oriented company that is built on values. Our truck driver jobs include all levels of experience, as well as flatbed/specialized, van, refrigerated, and curtainside cargo.

Experienced Company Truck Drivers

Owner Operators

New Drivers CDL School Graduates

Learn to Drive a Truck (We will pay you while you get your CDL)

Roehl also provides career opportunities for non-drivers. Roehl is one of the 100 largest trucking companies in the nation. Our customers include some of the most prestigious brand names in America.

Roehl Transport is one of the best trucking companies to drive for. Roehl truck drivers are leaders – they are professionals in their truck driving jobs and lead the industry in safety, productivity, earnings and customer service. One of the reasons so many drivers choose Roehl is the trucking company's over 50 years of transportation success. Roehl was not built to serve shareholders or banks. Everett Roehl started Roehl as a driver. We're built to serve our customers and we do that by taking care of our drivers. Rick Roehl, our CEO, is also a professional truck driver with his Class A CDL. Rick gets behind the wheel, going over the road to do what the most important people in this company do – hauling freight. That's the only way to lead a drivers' company.

No matter your level of experience – from seasoned driver to just starting out the industry, Roehl's the place for mission-driven professional drivers.

#zr
Click to Apply
Equipment Experience Accepted
Expediting Experience Required?
No, we do not require that applicants have expediting experience.
Benefits
| | |
| --- | --- |
| Medical plan: | Yes |
| Dental plan: | Yes |
| Vision plan: | No |
| Retirement plan: | Yes |
| Profit sharing: | Yes |
| Stock purchase: | Yes |
Click to Apply
Hiring Area By State
A
B
C
D
E
F
G
H
I
J
K
L
M
N
O
P
Q
R
S
T
U
V
W
X
Y
Z
a
b
c
d
e
f
g
h
i
j
k
l
m
n
o
p
q
r
s
t
u
v
w
x
y
Click to Apply
Driver Requirements
| | |
| --- | --- |
| Min. driver age: | 21 |
| Min. driving experience: | Less than 1 year |
DMV Record
| | |
| --- | --- |
| Hire a driver who has had their license suspended or revoked: | No |
| Hire a driver with a DWI or DUI: | No |
General Program Offerings
| | |
| --- | --- |
| Paid orientation: | No |
| Spouse rider program: | No |
| Child rider program: | Yes |
| Pets: | No |
Click to Apply
More Driving Jobs at Roehl Transport